The impact of emotional intelligence on your business success
PepsiCo revealed that, according to an internal study, managers with high emotional intelligence quotient outperformed their annual revenue by 15-20% over those without this ability.
People integrate teams, and people are full of emotions. As a consequence, emotions are going to rule a team environment. That is why it is important to develop emotional intelligence in every team member.
What is emotional intelligence?
Emotional Intelligence could be defined as the ability to perceive, understand, manage, and control emotions. Furthermore, emotional intelligence also refers to the ability to influence the behaviors, attitudes, and emotions of others; and this is the main reason why it is considered a leadership skill.
How does emotional intelligence or the lack of it affect my company?
Individually, if your collaborators do not have the tools to develop emotional intelligence, their emotions will lead their behavior and, consequently, affect their daily performance.
As a team, the lack of emotional intelligence could trigger interaction problems, failures of collaboration and understanding, and a toxic work environment.
Your collaborators can develop their emotional intelligence and improve their performance as a team or individually.
What are the symptoms of low emotional intelligence in your team?
Arguments are frequent among the teams. It reflects low self-awareness.

There are inappropriate jokes or uncomfortable comments. It is the result of a lack of empathy.

It is common to hear blaming speeches reflecting the lack of accountability.

Employee burnout as a consequence of poor coping skills.
Every manager and decision maker must observe their team's interaction and look for opportunities to improve their emotional intelligence.
You can find specialized training programs to help companies develop these skills. The benefits are countless and obvious.
A tailor-made training will help your team to develop emotional intelligence and have a better work environment to perform their best. In Lucioles, we can help you create the best training to fulfill your needs.
Find more information about corporate training or contact us at info@lucioles.io  and get a free consultation.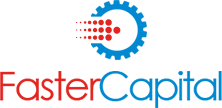 Press Release: HR-Tech and AI platform Lucioles joins FasterCapital's Acceleration Program October 22nd, 2023   Lucioles Holding Inc's AI platform…
Subscribe to our Newsletter
Be part of this story and subscribe to the newsletter for news and updates.