Press Release: HR-Tech and AI platform Lucioles joins FasterCapital's Acceleration Program
October 22nd, 2023
Lucioles Holding Inc's AI platform is the ultimate solution for businesses and job seekers to streamline hiring and level up their skills. Lucioles is based in the United States and is currently raising $500K. Lucioles was founded by Wilfried Persevalle and Rafael Garcia.
The startup has joined FasterCapital's Acceleration program. The program supports startups in each stage of their funding. It provides them with all the services they need, from preparing for funding, financial modeling, and improving their pitching to getting matched with a worldwide network of investors, VCs, and micro VCs.
Mr. Hesham Zreik, CEO of FasterCapital, commented, "The solution the team at Lucioles solves various challenges in the HR space. FasterCapital is glad to be supporting Lucioles in realizing its vision".
FasterCapital
306, Office Court Building, Oud Metha, Dubai, UAE
contact@fastercapital.com
www.fastercapital.com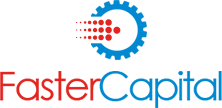 Press Release: HR-Tech and AI platform Lucioles joins FasterCapital's Acceleration Program October 22nd, 2023   Lucioles Holding Inc's AI platform…
Subscribe to our Newsletter
Be part of this story and subscribe to the newsletter for news and updates.