Stop Losing Talent in the Recruitment Process: Avoid these Practices
We have heard the importance of equity. In the business world, it is no different. To find the brightest talent, every headhunter, Startup Owner, and company leader should take off gender biases in the recruitment process and focus their efforts on the best skillsets.
When you are about to add talent to your team, you pay attention to the candidate's knowledge, education, and previous experiences to find the right match with the job needs. Unconsciously, sometimes during this process, some questions and practices might lead to discrimination and losing top talent needed by your business to grow.
These are some practices that you should avoid during the recruitment process:
Do not ask about family planning or maternity. Family plans are personal subjects, and it concerns the candidate only. Instead, you can ask about their professional career expectations and how you both could collaborate.

Do not question the ability of any gender to lead a team. Confirm leadership abilities by analyzing your candidate's soft skills and asking how they will lead the different teams.

Avoid pre-designate a position for a gender. Evaluate candidates' experience and abilities. Look for the skills to avoid losing exceptional talents.

Unjustified dress code. In an interview, requesting a specific dressing code by gender is off the table; In business, casual and formal are standard and acceptable dress codes in all companies and cultures.
Finding the top talent is the DNA of every leader and recruiter. Find the best talent always by paying attention to competencies and abilities.
For more information contact us at info@lucioles.io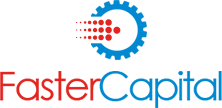 Press Release: HR-Tech and AI platform Lucioles joins FasterCapital's Acceleration Program October 22nd, 2023   Lucioles Holding Inc's AI platform…
Subscribe to our Newsletter
Be part of this story and subscribe to the newsletter for news and updates.