Startups and DE&I: Remarkable Profits
One of the significant advantages of startups is that they can make it right from the beginning. They can develop business models that fit the new employees and market needs, offering a fair business environment erasing coexistences issues to make everybody focus on the company's benefit through win-win mechanisms.
A latent need exists to create new equity environments to develop ID&E company environments. The business world has indeed essentially changed in the latest decades. Still, there is a long way to go, as some statistics show. For example, in Mexico, women occupy only 38% of the management positions, while this number reaches 41% in the USA. 
According to the ILO, companies that apply gender equality policies and base their recruitment and promotion on abilities, knowledge, experiences, and talent are much more competitive than those with gender prejudices.
In agreement with statistics, companies have demonstrated:
Profitability and productivity increase to 63%

Ability to attract and retain talent boost at 60%

Impulse creativity and innovation in 59%

Increment the ability to balance interest and demand of customers at 38%

Increase 20% the probability of commercial success 
Numbers don't lie. Aside from having a better reputation, the benefits of incorporating women at all levels of the organization, especially having an equal company, are noticeable. Indeed, it is a matter of inclusion and equity, but it is also about defeating preconceptions of gender roles and capabilities.
In startups, an advantage exists, but it is also a responsibility to develop this productive environment. It is not a solo task. There are exceptional companies that can provide you with the necessary tools for effective gender equality strategies, both in your actual team through training and new hiring through the specialized recruitment process.
KPIs suitable for HR are countless, as are the benefits they could bring to your company. For more information, contact us at info@lucioles.io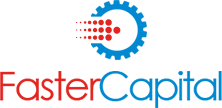 Press Release: HR-Tech and AI platform Lucioles joins FasterCapital's Acceleration Program October 22nd, 2023   Lucioles Holding Inc's AI platform…
Subscribe to our Newsletter
Be part of this story and subscribe to the newsletter for news and updates.